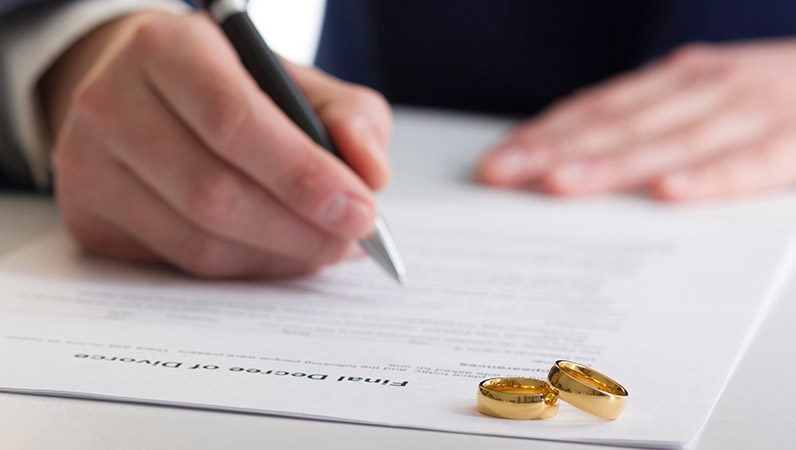 Legal Separation Attorney Servicing Wayne, Macomb, and Oakland County
In Michigan, legal separation is referred to as "separate maintenance." Though it is generally perceived as less permanent than divorce, or a step in the direction of a final dissolution of the marriage, the filing requirements are the same for both, including division of property, child support, spousal support, and child custody. The only legal grounds for separation in Michigan are irreconcilable differences.
Other possible means of separation include simply living separately as a "trial separation," in which case no legal steps are taken, and annulment, in which a court rules that the marriage never legally took place.
Reasons for Separate Maintenance
There are two common reasons couples choose to separate rather than divorce when a marriage fails: religious objection to divorce of the part of one or both parties or an attempt to maintain health insurance benefits for all family members. Recently, however, many insurance companies and employers have become more rigid in their regulations, disallowing benefits to families once a separate maintenance document has been filed.
Differences between Divorce Degrees and Separate Maintenance Agreements
The chief difference between divorce and separation is that a couple that files for separate maintenance is still legally married. If the two parties decide to remarry (even to remarry one another), they must first file for divorce. If one party files a complaint for separate maintenance, but the other files a counterclaim for divorce, the action will automatically convert to an action for divorce.
Annulment and Voidable Marriages
While relatively rare, annulment can be granted for the following reasons:
Bigamy
Parties are related too closely by blood
One of the parties was incompetent to decide to marry
One of the spouses is a minor (under the age of 16)
When one of these situations exists, the marriage is considered to never have taken place legally, so there is no legal process required to dissolve it.
There are also marriages which are considered valid until annulment is sought. These include marriages in which one or both of the partners is between the ages of 16 and 18 and has not received consent of his or her parents or legal guardian. Other situations in which annulment is considered valid are marriages procured through fraud or duress, or marriages in which one partner is unable to conceive children but has concealed this information from his or her partner.
Particulars of Separate Maintenance Mirror Those of Divorce
The courts of Michigan view separation and divorce in much the same way in terms of what each party is entitled to as the family divides. The following aspects of the separation are handled in much the same way as they would be in divorce:
Spousal support (alimony) is available either as a regular payment or lump sum award
Child custody, both physical and legal, is decided by the closeness of each parent/child relationship, the ability of each parent to care for the child, the child's preference, the physical health and emotional stability of each family member, and any history of domestic violence or abuse
The Need for a Competent Legal Separation Attorney in Southfield Michigan
While there is no waiting period necessary to put a separation agreement into effect, it must be crafted carefully to be legally binding. This is why it is so important to have a skilled legal separation lawyer working with you. This is particularly true if you later decide to divorce, in which case the terms and conditions of the separation maintenance agreement will normally be incorporated into the divorce judgment.
For more information contact the legal separation attorneys at McGuigan Law.