Oakland County Family Law Attorney and Divorce Lawyers
No one ever falls in love, gets married, and starts a family while imagining their relationship may end in a divorce. That isn't the way it works. Unfortunately, divorce still happens despite our best intentions, and the rate of divorce in Oakland County is rather high. According to the Michigan Department of Health & Human Services website, the rate of divorce to marriages in 2015 was over 46%. Call on McGuigan Law if you find yourself thinking about divorce. We will answer your questions and address all your concerns.
A Local Law Firm in Oakland County Helping with Family Law and Divorce Issues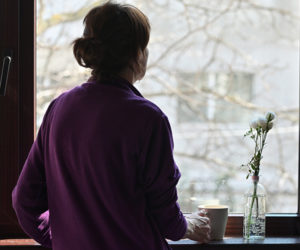 The issues of divorce can seem complex, and outcomes are scary and uncertain. We understand. We are compassionate and know you are struggling with strong emotions, upset family members, and in-laws. There may be property to divide, and it is difficult without an experienced divorce attorney. We help all people, whether married or in a relationship that needs mediation to work through issues for a divorce. When children are present in the relationship or marriage, our child custody lawyers are indispensable.
When we are working through and defusing potential disputes between spouses, our number one focus is to arrive at an amicable co-parenting plan. We are sensitive child custody lawyers who care about families and their most vulnerable members. We do everything in our power to help you with child custody and visitation agreements that are agreeable for both parties. Conflict and lingering animosity not only create more stress and anxiety for you and your children but also may result in recurring trips back to court.
Experienced Attorneys Helping With Child Custody, Marital Assets and Property Division in Oakland County
If you are already divorced, and your agreement needs modification, or you are looking for divorce mediation, you should consult experienced divorce attorneys, like the ones at McGuigan Law. We are here for you at all times, as occasionally, issues can still arise within your relationship. Even after a divorce or another family law matter is settled, changing situations may be a reason to revisit the original judgment.
McGuigan Law is a Divorce Law Firm Respected Throughout Oakland County
We are a divorce law firm that is known and respected in Oakland County courthouses. Our family law attorneys have a reputation for attention to details and are known for our experience and compassionate care for our clients. This makes us highly regarded and appreciated by judges and fellow attorneys alike. You will want a trusted divorce attorney to help you close this chapter of your life.
Divorce is a scary thought, but couples and families need to know that McGuigan Law, PLLC, is here to help. The experienced Oakland County family law attorneys at McGuigan Law are here to represent our clients in the court of divorce. We do not allow our clients to be shamed during divorce proceedings and fight to represent you in the best light possible. We have handled countless cases of this nature in Metro Detroit, including child custody cases, and property disputes. We will implement a strategy for you to get the most out of a difficult situation.