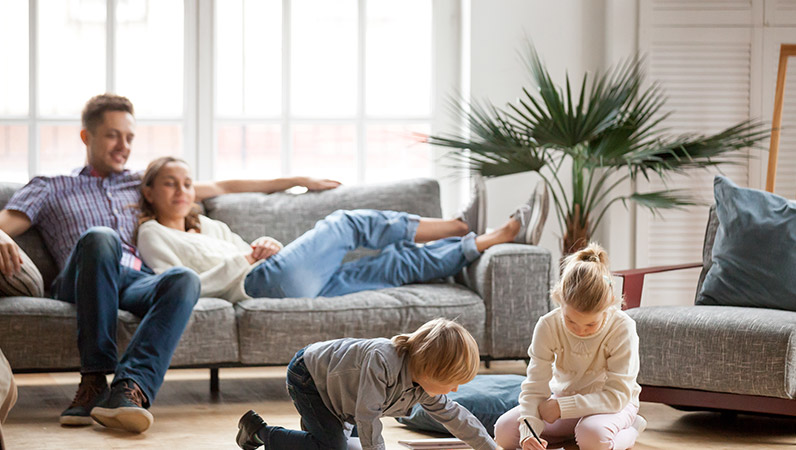 Southfield Family Law Attorney Servicing Oakland, Wayne and Macomb County
Southfield, Michigan family law and divorce litigation attorney Don McGuigan understands the sensitive nature of family law issues, and the impact their resolution will have on you and your children. McGuigan Law is founded on the principle that family law provides an essential service by protecting clients' legal rights while preserving meaningful family emotional connections. Mr. McGuigan has the knowledge, expertise, and commitment to craft outcomes favorable to his clients and their children. Moreover, he has the empathy and compassion to reduce the levels of anxiety, confusion and uncertainty that may plague family members not only during separation and divorce, but in situations where there are other changes that rattle the family tree, like annulment, guardianship, paternity, prenuptial and postnuptial agreements, and even the joyful prospect of adoption.
Aware that divorce and other family law disputes affect the core structure of the family -- relationships, ability to maintain income and lifestyle, emotional stability of each family member -- Mr. McGuigan approaches every family law issue you bring to the table with understanding as well as intricate knowledge of applicable law.
Common Family Law Issues in Southfield, Michigan
When dealing with issues regarding family law and divorce litigation, McGuigan law of Southfield Michigan is dedicated to helping our clients reach solutions that will provide predictability and stability and avoid conflict. At McGuigan Law, PLLC, we are well aware of how family problems that are common among the general population can be perplexing, or even devastating, to your particular home and family members. Don McGuigan is available to make whatever situation your family is facing, whether adoption, annulment, separation or divorce, as easy as it can be (which, we all know, is not that easy). His expertise will help you to navigate the waters of family law with as little drama as possible. Nonetheless, when there is intractable conflict, he is fully prepared to support you vigorously during litigation whether it involves property division, child support, custody, and visitation, grandparental rights, alimony, or any other matter of family law.
Mr. McGuigan is a member of the Wayne County Bar Family Law Section as well as the Family Law Section of the State Bar of Michigan. When you are facing the termination of your marriage or any other significant issue of family law, Mr. McGuigan can answer your questions, work diligently to protect your close loving relationship with your children and preserve the financial resources you need to maintain and/or restructure your lifestyle.
Contact Our Family Law Attorneys
At McGuigan, we are committed to helping you not only move through life changes as smoothly as possible but to build a firm foundation for a happy and secure future. For more information, please contact our law firm at 248.356.9100 or fill out our contact form so we can promptly be in touch with you. We are ready to provide effective legal representation in the full range of Southfield family law issues, including divorce, paternity, parenting time, prenuptial and postnuptial agreements, dissolution of nontraditional and non-marriage relationships, child support, alimony, personal protection orders, Friend of the Court matters and all other family law issues from our Southfield office. We also have meeting facilities available for the convenience of clients residing in Macomb, Oakland, and Wayne counties. Click HERE to see frequently asked questions.