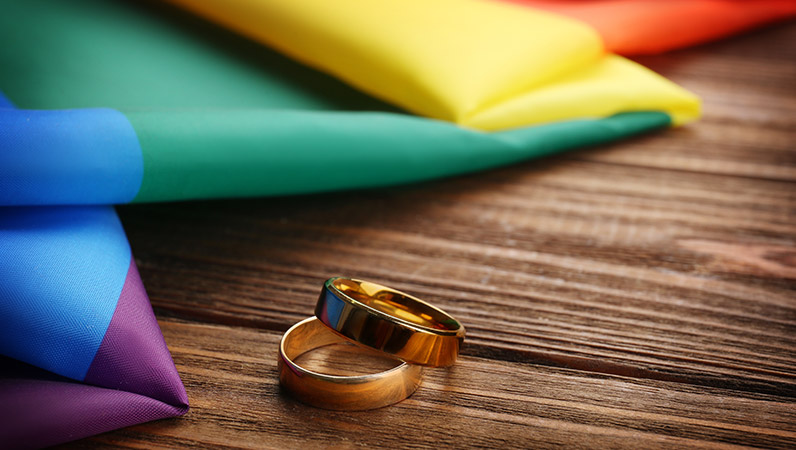 Michigan Same-Sex Marriage Attorneys
Representing the Rights of Same Sex Couples in and around Southfield, Michigan
Same sex couples have the same rights of marriage as opposite-sex couples in Michigan and throughout the United States. However, before you rush to the altar, you should consider the legal ramifications of marriage and a possible divorce down the road. At McGuigan Law of Southfield, our marital law and same sex marriage legal experts represent same-sex spouses and help them prepare for all the implications of marriage so they can have the brightest future possible.
Prenuptial Agreements
Many people believe that prenuptial agreements are not romantic and inherently anticipate a divorce. This is not the case, however, as prenuptial agreements serve to protect the interests of two people entering into a legal relationship. There are many situations in which prenuptial agreements are appropriate, including:
Unequal wealth between spouses
Previous marriage and kids of one or both spouses
One or both spouses have business interests
One or both spouses expect a large inheritance
When you get married, you never want to plan for the possibility of divorce, but failing to do so in certain situation can be extremely costly. We can discuss whether a prenuptial agreement is right in your situation.
Remarriage Issues
If you're heading into your second marriage, there can be lingering legal issues. For example, your spousal support may end or your ex-spouse may seek a modification of the child custody or child support order. It is important to address these matters head-on instead of waiting until after your honeymoon. We can evaluate your situation and help anticipate any legal matters.
Contact a Southfield Family Law Attorney for More Information
At McGuigan Law of Southfield, our expert marital law attorneys can help all couples prepare for the legal implications of marriage. If you're considering getting married, it can only help to have a consultation with a Southfield marital law and same sex marriage legal expert. Call 248.356.9100 or contact us online to speak with one of our attorneys today.