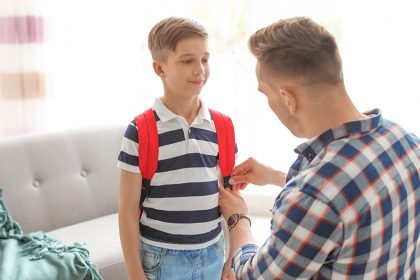 How is parenting time decided in a Michigan divorce?
Parenting time is the time that a parent spends with a child. Traditionally, parenting time was referred to as visitation in divorce cases. Today, the state of Michigan recognizes that when parents divorce or separate, it is generally in the best interests of their child or children to continue the parent-child relationship. Michigan courts will always award parenting time according to the best interests of the child. Our Southfield, Michigan parenting time lawyers discuss the laws concerning parenting time in the state below.
Factors to Consider in Deciding Parenting Time
In determining the length and frequency of parenting time, as well as the type of parenting time (i.e. supervised or unsupervised), the court will consider several factors, including:
The special needs of the child;
Whether the infant or young toddler is still nursing;
The likelihood of abuse or neglect of the child during parenting time;
The burden or inconvenience on the child of traveling between homes; and
Whether a parent can be expected to exercise parenting time as ordered by the court.
Michigan law creates a rebuttable presumption that a parent is entitled to receive at least 25 percent of the parenting time for a child. This means that absent evidence to the contrary, the court will try to ensure the child spends 25 percent of the time with the non-custodial parent. The court may consider the age of the child and any serious criminal convictions of the non-custodial parent, including assault, kidnapping, criminal sexual conduct, and neglect of a child. Orders of protection due to domestic abuse may also lead a court to decline parenting time or require the parenting time be supervised.
As a parent, you want to protect your child during a divorce. Parenting time can lead to disputes and scheduling complications so it must be decided with care. Contact our Michigan parenting time attorneys at McGuigan Law for assistance with obtaining more parenting time, modifying your current parenting time agreement, or contesting your ex-spouse's request for parenting time.