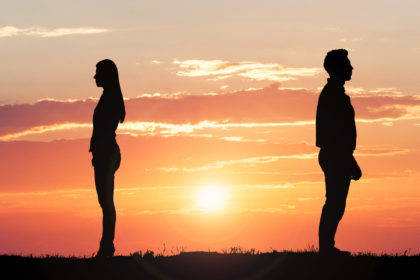 There are situations in which you know your marriage is not salvageable yet you and your spouse do not want to legally dissolve the marriage. This could be due to religious beliefs, tax purposes,health insurance purposes, or other personal reasons. However, if you and your spouse plan to live permanently apart for an extended period of time, it is important to resolve several issues, many of which are highly similar to the divorce process.
In Michigan, the law refers to legal separation as "separate maintenance." You must file for separate maintenance citing irreconcilable differences. In order to the court to grant separate maintenance, you must resolve many issues just like in a divorce, including:
Child custody
Child support
Property division
Spousal support
The court will either approve an agreement between two spouses or will make its own determination how these issues should be resolved. You will then have a legally binding separate maintenance order with which you and your spouse must comply. The only main difference from divorce is that you cannot legally remarry until you seek a divorce.
Separate maintenance helps to resolve many issues for couples who do not want a divorce but plan to live separately. You also have the option to take a trial separation period, in which you live separately but do not officially have a legal agreement about property division or other matters. You should carefully discuss the pros and cons of separate maintenance versus a trial separation with a Southfield divorce attorney.
Consult with a Family Lawyer in Southfield about Your Options Today
At McGuigan Law, PLLC, we help people in a variety of situations, including those pursuing separate maintenance or divorce. We will help you understand your options and pursue the right path for you. Call 248.356.9100 or contact us online to discuss your situation.