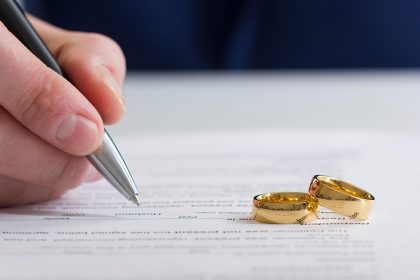 Does America need a divorce test?
Jiangsu, China's eastern province, recently adopted a so-called "divorce test" through the civil affairs department. Divorcing spouses in the region must now complete a series of questions when they apply to divorce. The questions are aimed at gathering whether the couple may still have hope to continue the marriage. In adopting the divorce test, Jiangsu officials are hoping to stop the rising rates of divorce in the country.
Divorce Test Questions
China's divorce test involves questions such as:
When is your anniversary?
When is your spouse's birthday?
What is your spouse's favorite food?
What is your best memory from the marriage?
How many times have you and your spouse traveled together?
The exam is scored, with those who receive a 60 or above deemed to still have hope. Couples scoring below 60 are told that the marriage is indeed about to break. The hope is that by reflecting on these questions, couples may take an additional moment to recall the good of the marriage and potentially reconsider the divorce. After internet criticism, the Chinese government clarified that the test is completely voluntary. Thus far, most couples have refused the test and the few who completed it continued with the divorce.
Rates of divorce in China have been on the rise since 1995. Last year, 3.4 million Chinese couples filed for divorce, up from one million in 1995 and just 319,000 in 1979. Chinese authorities have expressed concern over the breakup of the marital unit, and the divorce test is just the latest attempt of the country to quell rising divorce rates.
Should the Divorce Test Be Adopted in the U.S.?
Like China, America continues to grapple with relatively high divorce rates. While our divorce rate has remained fairly stable in the past few years, it continues to hover near 50 percent. Accordingly, some may wonder whether we need a divorce test or something like it. Judging from the poor response in China and lack of effectiveness of the test, the divorce test may not be the answer. One could surmise that once couples get to the point of filing for divorce, a set of questions is simply not enough to change the outcome.
Rather than attempting to stop a couple set on divorce from ending their marriage, perhaps couples should instead enter marriage with additional counseling. Marriage counseling can help couples to head off marital issues before they happen and effectively resolve marital disputes so that fewer marriages reach the point where one or both couples want out.