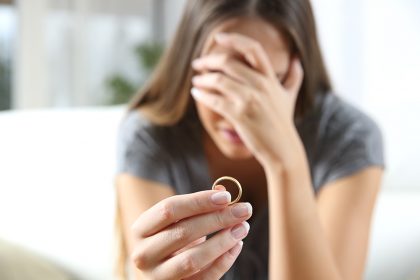 How can a divorce attorney ease the stress of my divorce?
Divorce is a life changing experience. While none of us imagine getting divorced as we say our vows, the reality is that half of all marriages today end in divorce. Divorce can be a complex process, and while you are going through it, the end result may be hard to see. The reality is that you have the power to make your life post-divorce whatever you want it to be. Follow some simple tips to make the divorce process as pain free as possible so that you can start your life anew.
Hire a divorce attorney you trust: Your divorce attorney will play the single most important role in lessening the pain of your divorce. Your attorney will serve as an intermediary, trusted advisor, and defender of your legal rights. A strong and experienced attorney will allow you to achieve the best divorce outcome possible, which will start your single life off on the right foot.
Negotiate for what you really want: Negotiating for the division of your marital assets with your soon to be ex-spouse can be both stressful and painful. To ease the tension, it is wise to enter into negotiations with a clear sense of what you really want to achieve. Make a list of those assets you need to end up with post-divorce, those you want, and those you can do without. Having a clear visual of your divorce goals will empower you during negotiations.
Take the emotion out of negotiations: Divorce often involves powerful emotions. It is important to acknowledge your emotions surrounding the divorce and allow yourself to talk to someone you trust about how you feel. However, setting emotion aside during the negotiation process can help you to achieve your goals with minimal stress. View negotiations as a business process and rely on your attorney to guide the legal proceedings.
Keep the end result in mind: As you wade through the divorce process, keep sight of your ultimate end goal. Know that whatever divorce agreement you enter will continue to impact your finances and life for years to come. Never agree to something you are not comfortable with, and have your attorney closely review your divorce settlement agreement before signing.
Your next chapter starts today. Contact our Michigan divorce attorney for assistance with your divorce.