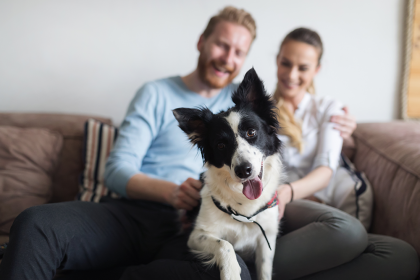 What factors will a judge consider in awarding custody of a pet in a divorce?
Up until now, pets in California, as in most states, were considered property and judges often struggled to determine who should keep the beloved family pet in a divorce. Where both parties wanted to keep the pet, judges would often consider who purchased the pet in awarding ownership. With few laws governing the division of pets, judges were left to their own devices when it came to pet division. Now, California has passed a new law that gives judge's discretion to award custody of the pet after consideration of several factors, like who feeds the pet, who walks, and the like. Pet division in the state will now be more akin to child custody cases. Our Southfield, Michigan divorce lawyers discuss the new pet division law in California and Michigan's pet division laws below.
California's New Law on Pet Division
Governor Jerry Brown recently signed into law a bill that outlines the state's stance on pets during a divorce. Per the law, pets will remain as community property, but judges are given express discretion to weigh pertinent factors when awarding custody of the pet. Factors that may be considered include who traditionally cared for the pet, walked the pet, feed it, took it to the vet, and the like.
Before passage of the law, judges each developed their own approach to determining who should keep a beloved family pet. Some judges even had the pet brought into court and placed between the owners to determine who the pet supposedly liked best. Now, pet division will function much like child custody, and hopefully the end result will be the fair award of custody of the family pet.
Pets in Michigan Divorces
Michigan law provides that pets are property in the event of a divorce. As property, judges are required to assign ownership of the pet to just one of the divorcing spouses. When two spouses cannot agree on who will keep the pet, judges will apply the laws of equitable division to determine who should keep the pet.
California has now joined the ranks of a few other states who have taken the approach that pets should not be treated the same as other types of property. Time will tell whether Michigan lawmakers file suit and amend pet division laws in the state in the future.