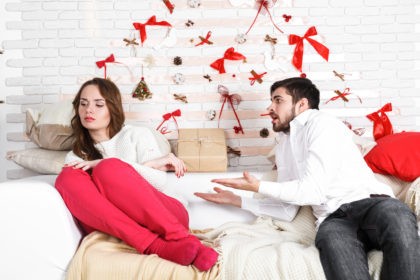 Divorces happen at all times of the year. While many people try to "make it through the holidays" for the sake of children or other family members before they file, this is not feasible in many cases. If you have a divorce case pending over the holiday season, there are steps you can take to protect your well-being and the outcome of your case. Make sure you discuss your circumstances with an experienced divorce attorney in Southfield.
Make a Holiday Custody Schedule
If you do not already have a custody arrangement set in stone, approaching the holidays can be stressful. If you and your spouse will be celebrating separately, you should cooperate to reach a fair division of time with your children. Even though you want to spend as much time as possible with your kids, now is not the time to insist on unreasonable scheduling. Courts like to see parents who encourage relationships with the other parent, and any conflicts that arise might complicate future custody negotiations.
Stay Civil
When you do see your spouse, try to stay as friendly and polite as you can. As mentioned above, increasing conflict between you can only make negotiations in your divorce case more challenging. You want to stay focused on reaching a favorable resolution, and it is not worth it to compromise your case.
Have a Support System
The first holiday season spent separately can be emotionally challenging. Make sure you have friends and family to support you, spend time focused on self-care, and don't over schedule yourself. Also,lean on your divorce lawyer in Southfield for legal support during this time,so you can focus on what matters most.
Consult with a Divorce Lawyer in Southfield about Your Situation
McGuigan Law, PLLC, handles divorce and other family law matters for clients in many types of situations. Contact us online or call 248.356.9100 to speak with a Southfield divorce attorney today.