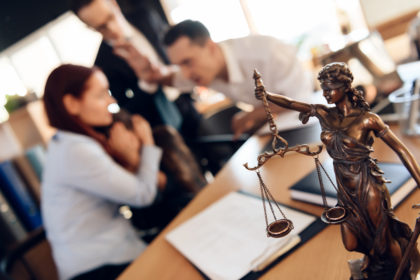 If you have the feeling your marriage might beheading for divorce, it is important to prepare for this situation. Divorce is a complicated process that can impact the rest of your life, and you want to be in the best possible position to protect your interests. One way you might prepare is to start gathering the information you will need to file for divorce or respond to a divorce filing by your spouse.
Personal Information
You should collect and organize personal information about you, your spouse, and your children. This can include names,Social Security numbers, birth dates, and more, that will identify the parties affected by the divorce to the court.
Financial Information
Much of the divorce process revolves around finances. Some people might have a clear picture of their financial situation,while others might let their spouse handle all of the finances, leaving them with little information on hand. You should have the following when it is time for a divorce:
Bank account numbers and balances
Investment and retirement account numbers and balances
Credit card and loan account numbers and balances
Titles to property and vehicles
An inventory of your personal property
Any other accounts or titles relevant to your property and assets
In order to know how to best divide your property, assets, and debts, you should first have a complete record of what needs to be divided. Having all of your information upfront can also assist your attorney immensely, as well as work to prevent your spouse from trying to hide assets.
Speak with a Divorce Lawyer in Southfield Today
If you are even considering divorce, do not hesitate to discuss the process and your options with a Southfield divorce attorney at McGuigan Law, PLLC. Call 248.356.9100 or contact us online to learn how we can help in your situation.