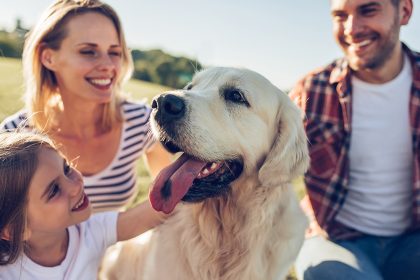 Who will keep the family pet in a Michigan divorce?
Pets are an integral part of many families across Michigan. For some couples, determining who will get to keep the family pet is a central concern in the event of a divorce. Divorcing pet parents may be surprised to learn that in the state of Michigan, as well as most of the country, pets are not considered family members under the law. Instead, they are classified as property and will be awarded to a spouse under the laws of equitable distribution.
Recognizing the attachment of most pet owners to their beloved animals, the state of Alaska has taken a unique approach to ensuring pets are taken care of when their owners split. Alaska recently amended its divorce statute to require courts take into consideration the well-being of the animal. Even further, Alaskan courts are now authorized to assign joint custody of pets. The provision is truly the first of its kind and family law lawyers in Michigan are now watching to see whether the state could pass similar legislation.
Pets in a Michigan Divorce
Under current laws, if you get divorced in Michigan, your pet will be treated as property by the court. The court will award possession of the pet to one of the spouses and will not order joint custody. In determining who should keep a pet, the court could consider:
Who purchased or adopted the pet;
Who financially cared for the pet;
Time spent with the pet;
Who is responsible for taking care of the pet; and
Whether there are children in the home who are attached to the pet.
Divorcing spouses are often better off attempting to decide issues of pet custody on their own. Your divorce attorney can assist you and your spouse in deciding who should keep the family pet. Alternatively, you and your spouse could reach a joint custody or visitation arrangement so that both of you can maintain your relationship with the pet. The court can review and approve of such an arrangement.