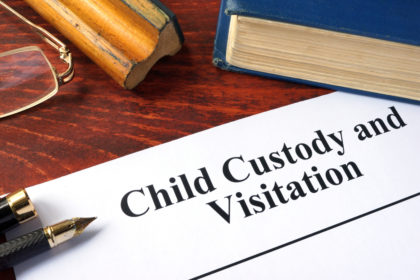 When the court issues a child custody order,the arrangement is based on your circumstances at that time. We all know that circumstances can – and do – change, and even if you and the other parent agreed to a schedule at the time, the schedule may no longer work. Abiding by the schedule might become overly stressful, impractical, or even impossible over time. The good news is that the law allows you to modify your child custody arrangement when the court deems it necessary.
The Modification Process
First, you should always determine whether you and the other parent can agree to schedule changes. If you can, this makes it significantly easier, as the court will only have to approve your proposed schedule. However, some parents may try to fight to keep the current schedule,even if they know it is difficult for you. In this case, you will need to petition the court for a modification.
Courts grant modifications if a parent can demonstrate the following:
The modification is necessary due to a substantial change in circumstances. The changes cannot be temporary, and some changes that may qualify include a change of job or job schedule, moving to a different part of town, changes in the child's schedule, and more.
The modification is in the best interests of the child. This is the standard for all child-related court decisions, and the court will review many factors, such as the physical and emotional needs of the child, when making this determination.
If you can demonstrate the above, the family judge may grant a modification of your arrangement, even if the other parent objects.
Discuss Your Situation with a Child Custody Lawyer in West Bloomfield
McGuigan Law, PLLC handles child custody cases, including initial determinations and later modifications. Call 248.356.9100 or contactus online to learn more about your legal options from a West Bloomfield child custody attorney.