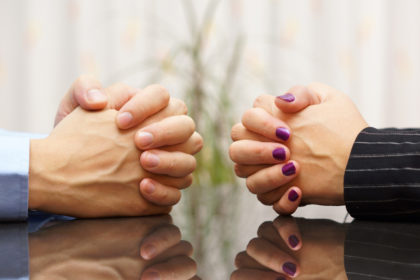 If you are getting divorced, it can be difficult to decide who will get the family home, how you will divide spending time with your children, and more. However, the situation can become significantly more complex – with a lot more at stake – if you and your spouse own a business together. We live in an entrepreneurial age, and many spouses decide to start an enterprise for themselves. When this is the case, divorce will not only turn your personal life upside-down, but also potentially your professional life.
Options for Dividing Your Business Interests
If you and your spouse own a business 50/50,you will need to decide how to equitably divide the business in your divorce case. There are different options for spouses who run a business together,including the following:
Selling the business – You can determine the value of the business and sell the entire enterprise, then divide the profits between you.This is not the best option in many cases, however. Is there a market for your business? Is it a specialized business that only you can run? These are important considerations.
One spouse keeps the business – One spouse can buy out the other's business interests. This can be straightforward if the spouse has the liquid capital to cover the purchase. However, if they do not have the capital, you can arrange for a greater property and asset distribution in exchange for the business. For example, one spouse gets the house or all the investments while the other gets the business.
You keep running the company together – If your divorce is agreeable, you may want to consider moving forward as co-owners, even though you are not married anymore.
Contact a Family Lawyer in Southfield, MI for Help
At McGuigan Law, PLLC, we help people decide their best options when dividing businesses or other complex assets. Call 248.356.9100 or contact us online to discuss a possible case with our Southfield divorce attorneys.