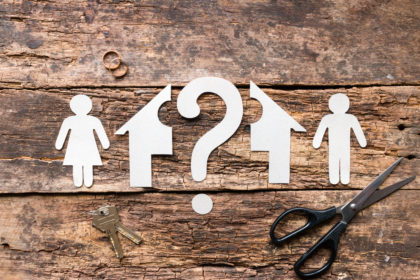 If you and your spouse decide to end your marriage, chances are you want to move forward with your post-marriage life as soon as possible. This often means that one spouse wants to move out of the family home so the couple can separate. Is it a good idea to move out of your house?
The answer to this question depends on your circumstances, and you should talk to a divorce lawyer in Southfield regarding your specific situation. However, in many cases, it is not a wise step to take to move out. The following are a couple of reasons why.
It will be difficult to get back in the house. A house is often a married couple's most valuable asset. When deciding who should be able to remain in the house after a divorce, the spouse who moved out may have a harder time getting back into the home. If you and your spouse own a house and you want to try to keep the house as your residence in the future, it is likely best to not move out before your divorce.
It can cause additional financial strain. Divorce can be costly, and your financial position after divorce will likely be much different than your marital finances. It is often best to save as much money as possible and keep debts low during the divorce process. If you move out, you will need to pay for housing, utilities, and more in addition to your spouse's housing costs. Saving that money can be preferable if you and your spouse can still live under the same roof.
Of course, situations involving domestic violence or the threat of harm to your or your children are a different story.In this situation, you should discuss your options, including a possible restraining order, with a skilled attorney.
Contact a Divorce Lawyer in Southfield to Discuss Your Options
McGuigan Law, PLLC, represents clients in many different situations who are considering divorce. Call us at 248.356.9100 or contact us online to set up an appointment with a Southfield divorce attorney today.